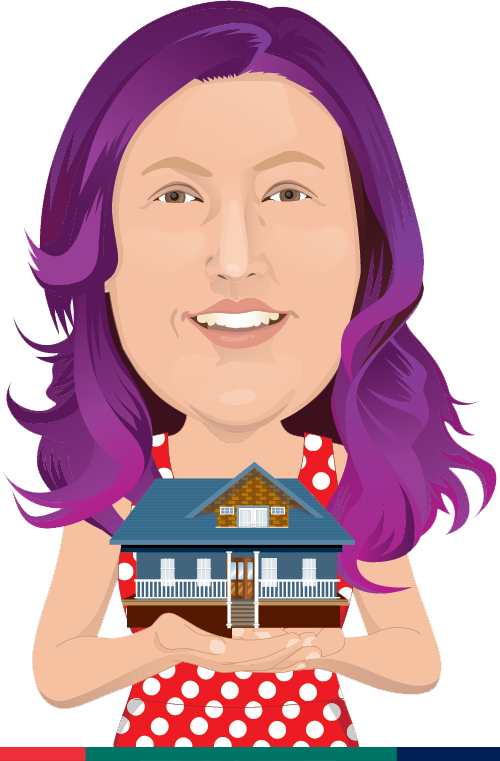 Gina Best
Life Interrupter, award-winning business owner & speaker.
Gina's past career in investment and finance led her to the mortgage brokerage industry in 2003.  In 2004, she launched the then-named Meridian Pacific Mortgages with the vision to grow her company to include five mortgage brokers within five years.  As with any goal, Gina surpassed it, growing her company to 12 brokers in her fourth year of business and now 19 years later she and her company continue to thrive.
Exceptional customer service has always been Gina's professional goal.  It is, in part, why her company has grown; and why Mortgage Advantage West continues to grow – not only in size but also in reputation.  Gina's professionalism and understanding of individual customer needs have been recognized with numerous awards. The list is long; Accredited Mortgage Advisor of the Year awarded by Canadian Association of Mortgage Brokers (Now Mortgage Professionals Canada), recipient of Mortgage Alliance's President's Club Awards for 2008 – 2019, Mortgage Alliance 5 Diamond Award, WIMI Leadership Excellent (Excellenca?) Award, Vancouver's Georgia Straight Best of Vancouver for 5 years, Notable Networker Award recipient from BNI, and the list goes on.
She started a program for in-house coaching for her brokers and it took on a life of its own. Now she coaches entrepreneurs all over the world to build extraordinary businesses and lives. With amazing people around her, she excels in both businesses.  She became an ACC coach with the International Coaching Federation in 2017 and hasn't looked back since.
As a serial entrepreneur and a maverick coach (She refers to herself as a life interrupter) Gina has a penchant for pushing people's buttons and compelling business owners to deal with their personal shit so they can attack their businesses with passion and authenticity.
She also supports other breast cancer survivors with one boob down – a life interruption program. She speaks to and inspires audiences across the continent and still finds – rather makes – time to be a mostly patient mom to two wild boys, a witty and wonderful friend, a shoe hoarder, and a bold and gracious mentor to new businesswomen in her community. She is the first to admit that she has it all and she earned it – through hard work, tears (like full out sobs), anger, self doubt, grit, and hustle.
To learn more check out ginabest.ca