Can you believe March is already upon us?
With the supposed approach of the first day of spring, I have become increasingly aware of how quickly time is flying, despite the increasingly inclement weather.

Market Update…
In Vancouver | HST/PST | First-Time Buyers Bonus
Luckily, there are no inclement weather patterns bothering the Bank of Canada and – more importantly – the Canadian prime rate. On March 9th, the Bank of Canada did what we expected maintaining their over night rate.  Read More >>


I am a gadget queen…
I'll take it.
If there is a gismo which saves me time and/or hassle, I'll take it.
Here are four gadgets to consider for your next business trip >>


On a Personal Note…
We have begun to renovate our home.
With two little boys, we were running out of room, so we decided to remove our deck and extend our kitchen. Eventually, this space will become our family, dining and mud room. It has been interesting – the sawdust everywhere and a huge dumpster sitting in my driveway isn't ideal – but also not as bad as I had anticipated. Read More >>


March's Featured Business
Maid Natural Cleaning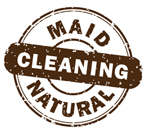 This month's featured business is Maid Natural Cleaning, founded by Amber LaPorte, Vancouver's Green Queen of Clean. Amber is determined to abolish toxic and harmful cleaning solutions. Read More >>
Here's to hoping that you survived spring break and the crazy weather. We're always here to help refinance your home in BC…
so you can buy a sunny home in Mexico!